MY JOURNEY OF FAITH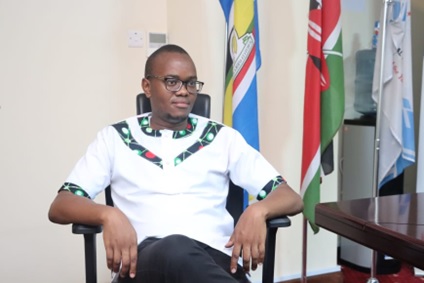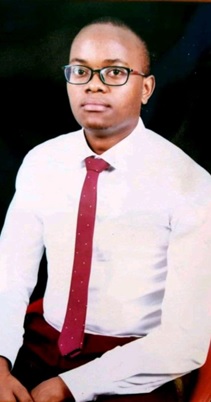 In recent years, the Common Market for Eastern and Southern Africa, COMESA has institutionalized an Internship Programme as part of its initiative to enhance the participation of youth in its regional integration programmes. This presents a unique opportunity to harness the demographic dividend and empower the continent's youthful population to advance their contribution to economic development. The COMESA Court of Justice has taken up the initiative and purposely targeted the disadvantaged youth: those with physical disabilities.
Victor Malombe, a 31-year-old graduate whom the COMESA Court took on board as an intern is a case study. Here is his story:
Firstly, I express my deepest appreciation to the COMESA Court of Justice for allowing me to intern in their organization. It has indeed been an enormous opportunity for both personal and organizational growth.
I was born normal like any other perfect child on 14th September 1990. I grew up in Umoja, Eastlands, in Nairobi.  While in grade six, I noticed that I couldn't read books with small fonts. I began to have difficulties taking part in sporting activities such as football which was my favorite. At age fifteen, my vision got more blurred. I was given corrective spectacles after a visit to the eye clinic. The optician assured my parents that all was well and that low vision was a common problem, and I would get better vision with spectacles. His words boosted my faith. I dedicated my time to reading. I was glad to have worn spectacles and associated them with professors, a thing I would use to put off teasers.
Soldering On
In the succeeding years, the deterioration of my sight continued despite the use of spectacles. The condition got worse, and in 2005, while I was preparing to sit for my final Primary School exams, I would frequently trip over things or knock people coming in my direction. By God's Grace, I did my exams and managed to score 407 out of 500 marks. I got an admission to join Upper Hill High School in Nairobi. I soldiered on and became an excellent listener as compensation for my failing sight. I sat for my high school examination and later joined the Catholic University of East Africa, Kenya for my Law Degree. My childhood dream was unfolding.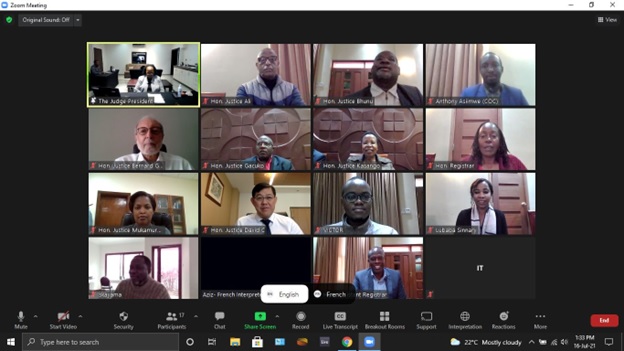 I graduated from University with a Second-Class Honors, Upper Division, enrolled in the Kenya School of Law for a postgraduate diploma in Law, and passed. In 2017 I was admitted to the bar as an Advocate of the High Court of Kenya. It was a dream come true. I had long fancied the idea of being a Senior Counsel from my formative years in school. In the same year, I got married to Nicole Munyiva Musembi.
I enrolled at the Management University of Africa in 2018 for a Master's Degree in Business Management and Leadership. Studies proved to be strenuous compelling me to drop. I couldn't recognize people's faces and frequent headaches made studies difficult. At the time, I was working for The National Council of Churches of Kenya (NCCK).
Impaired Vision
While working, I visited various hospitals for specialized ophthalmology tests. I was diagnosed with a condition known as Retinitis Pigmentosa. It's a degenerative condition that damages the retina causing visual impairment. In my case, the condition is compounded by maculopathy, a secondary progressive condition that also affects the retina. The condition is characterized by night blindness, impaired peripheral and central Vision. There is no known cure, but the condition has several medical research to its credit.
2020 was not devoid of challenges because in December I lost my job at NCCK. This loss broke my heart, not to mention struggles with visual disability, taking care of my family, and my marriage being fairly young. I had seen and heard stories of marriages that collapsed after one spouse was diagnosed with a long or permanent health condition. I thank God for Nicole who turned out to be my pillar of strength.
Later, I registered and joined the Kenya Society for the Blind and began to undertake a rehabilitative course in mobility and adaptive computer training. I also registered with the National Council for Persons with Disabilities and the association for the physically disabled.
Coming to Terms
Coming to terms with reality, that I may totally be blind, has not been easy. My vision is very low but am still hopeful of a curative discovery. Nonetheless, I am taking measures not to be caught ill-prepared.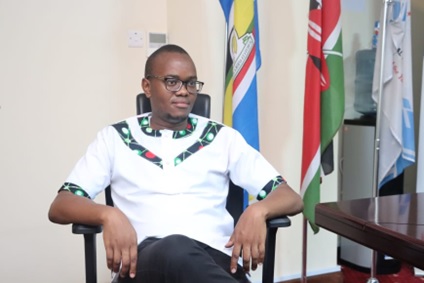 Adherence to doctors' advice on the use of special diets, food supplements, constant observational visits has not been easy given their expensive nature and my family's limited income.It is my appeal to COMESA and other partner institutions and employers to break the back of social inequity and embrace affirmative action and be more inclusive of People with Disabilities, women, and the marginalized.
Disability is a matter of perception if I can do things well when given a task to do.