Revised Arbitration Rules 2018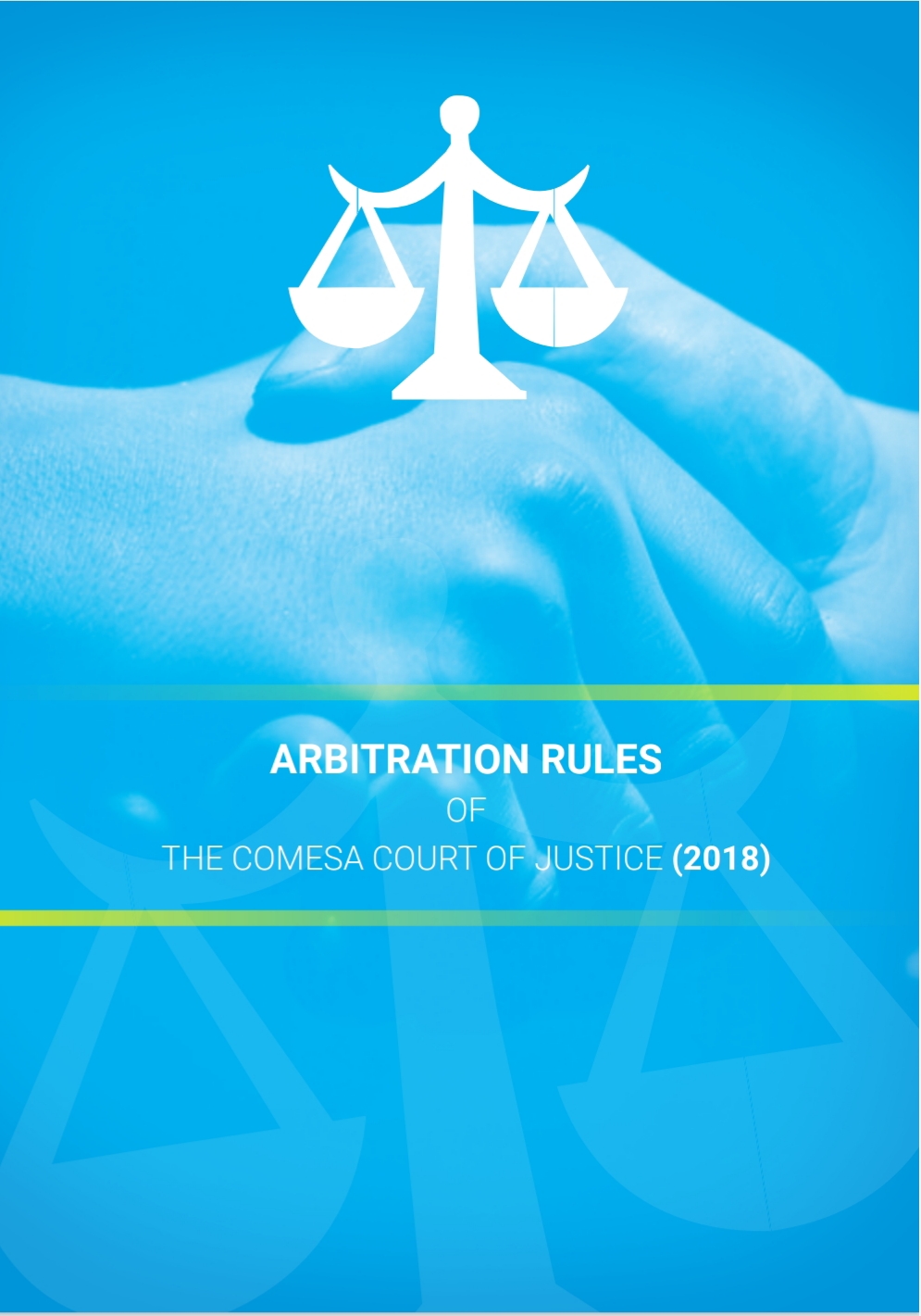 November 15, 2018
The COMESA Court of Justice has launched revised Arbitration Rules aimed at guiding the business of the Court more efficiently in the current dispensation. The launch was conducted in Lusaka during the opening of the 22nd Meeting of COMESA Ministers of Justice and Attorneys General.
Delegates attending the meeting commended the Court for its consistent improvement of its processes and procedures thus making it a dispute resolution institution of choice for citizens of the regional trade bloc. The revised Rules were adopted by the Council of Ministers in November 2018.
"The COMESA region looks up to the Court to maintain the Rule of Law thereby guaranteeing the existence of a conducive environment for doing business," Zambia's Minister of Justice Hon. Given Lubinda said as he officially launched the Rules.
The meeting also noted that majority of the Court's Judges have undergone skills-building in arbitration and most of them are now qualified as Members and Fellows of the Chartered Institute of Arbitrators.
Among the key issues in the agenda of the meeting of the Ministers and Attorney's General were: an Amendment to Article 28 of the Treaty to expand the jurisdiction of the Court to include Investor State Dispute Resolution, amendment of the Treaty to include Arabic as the fourth language of the Court and the renewal of tenure of the judges.
In her statement, the COMESA Secretary General Ms Chileshe Kapwepwe commended the Ministers and Legal Officials for the sound legal frameworks that have enabled the organisation to record remarkable achievements.
Some of the major milestones recorded include the successful implementation of the COMESA Free Trade Area that has seen an increase in intra-regional trade and investment in the form of Foreign Direct Investment (FDI).
COMESA has also been a trendsetter in the development of Trade facilitation tools which include the Motor Vehicle Insurance known as COMESA Yellow Card and the COMESA Simplified Trade Regime among others.
"I am proud to say that for the past 25 years as COMESA, and 36 years of existence as the PTA, the bloc has made progress towards the achievement of the aims and objective of the Common Market," Ms Kapwepwe added.
The Judge President of the COMESA Court, Justice Lombe Chibesakunda said the Court's commitment to regional integration by upholding the rule of law in the enforcement of the COMESA Treaty will continue.