CCJ APPELLATE DIVISION HEARS APPEALS BEING AGILISS LTD VERSUS THE REPUBLIC OF MAURITIUS AND OTHERS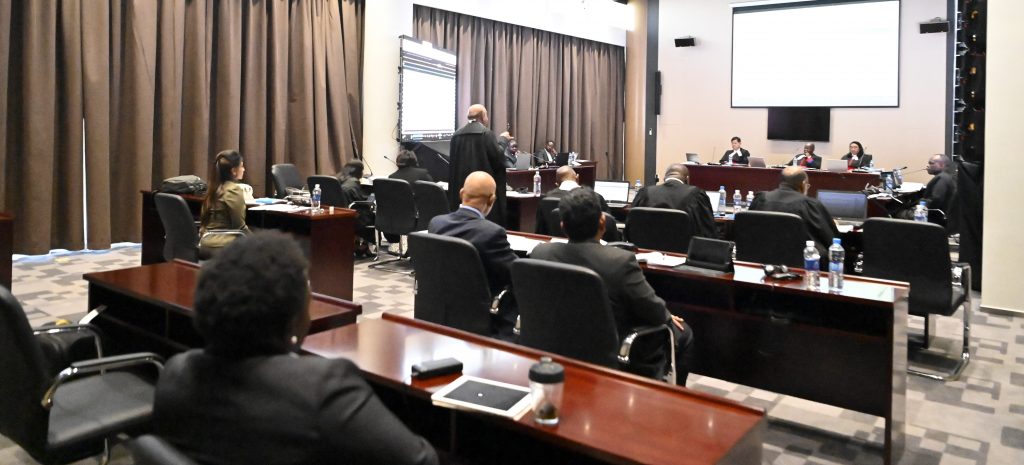 On 14 -15 June 2023 the Appellate Division of the COMESA Court of Justice (CCJ) sat to hear Consolidated Appeals No.1 and 2 of 2022 being Agiliss Limited Vs. the Republic of Mauritius and others at Mulungushi International Conference Center in Lusaka, Zambia.
The Appellant's case is premised on grounds that the First Instance Division wrongly ruled that the CCJ lacks jurisdiction to entertain two References filed by the Appellant against the Republic of Mauritius following the intention of the government to impose a safeguard on imports of edible oil from COMESA Member States and grant of a unilateral subsidy to the Mauritius State Trading cooperation.
Agiliss had challenged the imposition of a safeguard measure and grant of the subsidy before the First Instance Division of the CCJ and sought an interim injunction suspending the operation of the decisions. The First Instance Division declined to grant the interim injunction based on lack of jurisdiction for failure to exhaust domestic remedies.
This Ruling was set aside after the Appellate Division found that Agiliss had sufficiently demonstrated that it would suffer irreparable losses that would not be adequately compensated by way of damages if the injunction were not granted pending the hearing and determination of the Consolidated Appeals.
The hearing of the Consolidated Appeals is still ongoing on the merits of the Appeal.