COMESA Court of Justice team pays a courtesy call on Zambia's Ministry of Commerce, Trade, and Industry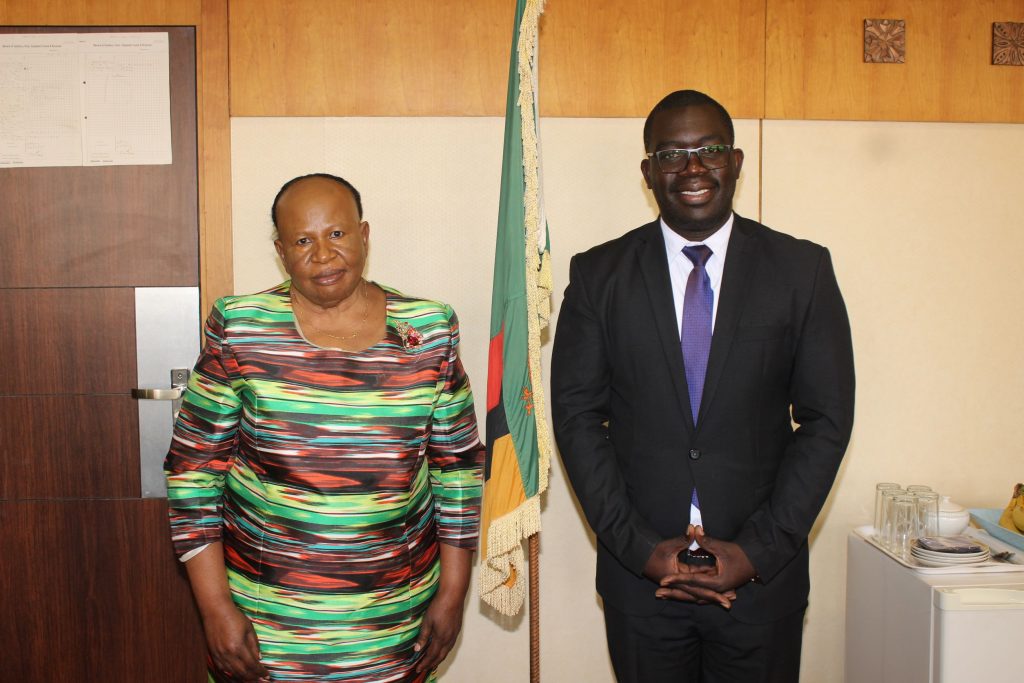 Judge President of the COMESA Court of Justice, Madam Lombe Chibesakunda, accompanied by two judges of the Appellate Division of the Court, the Registrar and staff, paid a courtesy call on the new Zambian Minister of Commerce Trade and Industry Hon. Chipoka Mulenga in his office in Lusaka.
Among the key issues discussed was the facilitation of court judges and staff, on immigration matters, when they are conducting the court business in Lusaka. The court is based in Sudan but often holds sessions in any Member States, with several of them being conducted in Lusaka, which is the permanent seat of the COMESA Secretariat.
Hon Mulenga said his ministry was keen to address any bottlenecks that inhibit fulfillment of Zambia's commitment to its international obligations. He noted that COMESA presence in Zambia was mutually beneficial, hence the need to support ease of movement of its staff and that of its institutions when conducting business in the country. His Ministry is responsible for coordination of COMESA programmes and activities in Zambia.