COMESA Court Holds First Sitting in Sudan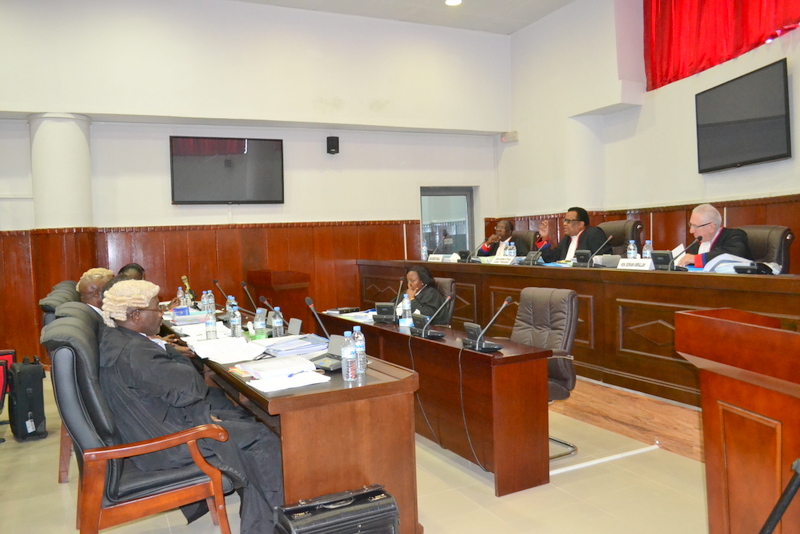 The COMESA Court of Justice has moved its sittings to Sudan. The first hearing took place on 10 and 11 September 2014 at its new court premises in Khartoum.
The inaugural sitting was an Advisory Opinion hearing by the Appellate division of the Court. The seating marked a major milestone in the history of the Court as it takes up its official residence.
For many years, the Court has been sitting in Lusaka, Zambia awaiting construction of its official residence in Khartoum. In June 2014, the Government of Sudan handed-over the complete and furnished Court premises build at a total cost of USD 4.2 million to COMESA Secretariat thus paving way for relocation of the Court.
In the inaugural sitting, the Appellate Court heard submissions seeking its advisory opinion on the applicability and extent of the immunities and privileges to be accorded to various institutions of the Common Market. These are mainly those engaged in commercial transactions in Member States.
Three judges including the Judge President Justice Nzamba Kitonga, Justice Dr. Borhan Amrallah and Justice Ernest Sakala heard the submission. The next sitting will be a Session conducted by the First Instance Division Court Tuesday, 16 September, 2014.
For the first time, the Judges of both the Appellate and the First Instance Division Courts and Staff conducted their sittings and administrative business in Khartoum. Prior to the Court sessions, the three judges paid courtesy calls on various Sudanese government officials including the Ministers of Justice and Trade.
COMESA Court of Justice was established in 1994 through the COMESA Treaty and operates as an independent organ of the Common Market. It is headed by Justice Hon. Kitonga while Hon. Justice Samuel Rugege is the Principal Judge in charge of the First Instance Division.
The role of the Court is to ensure proper interpretation of the provisions of the COMESA Treaty, to adjudicate upon all disputes between Member States, legal and natural persons within the Common Market. It also facilitates arbitration of disputes between the Common Market and Member States and between COMESA and its staff.
Ten of the 12 judges of the Court participated in the inaugural sessions in Khartoum. They included Justice Nzamba Kitonga (S.C.) (Kenya), Justice Ernest Sakala, (Zambia) Justice Dr Borhan Amrallah, (Egypt) Justice Samuel Rugege, (Rwanda), Justice Adrien Nyankiye, (Burundi) Justice James Ogoola, (Uganda) Justice Luke Malaba, (Zimbabwe) Justice Menberetsehai Tadesse (PhD) (Ethiopia), Justice Hortense Rabenjarivelo neé Rakotomena, (Madagascar) and Justice Stanley Maphalala, (Swaziland)